Interstate Batteries
Fergus Starter & Alternator has been a proud distributor of Interstate Batteries for the past 15 years and have since become one of the largest distributors in the area.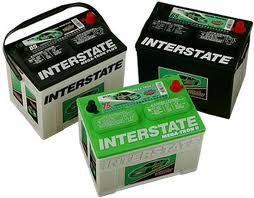 We supply a variety of batteries from AAA's to batteries for industrial use.
We can test batteries on site.
We can assemble or repair battery cables.
We accept batteries for recycling.
Did you know...
Interstate Batteries recycles more lead acid batteries than any other company in Canada or the U.S.
Opitma Batteries
Optima high-performance AGM Batteries offers a unique Spirellcell design that gives Optima extremely high power and very low resistance.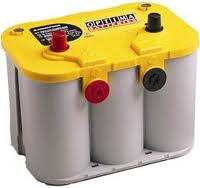 The Optima Yellow Top Deep Cycle battery has greater cranking ability and less capacity reduction at high current loads. It is perfect for today's fully loaded vehicles.


The Optima Red Top general purpose battery is smaller and capable of fitting into more conventional vehicles, yet still has a life span two to three times longer than the competition.